I wanted to start some conversations with IBD patients to get to know more about their experience with fatigue and creativity. To do this I posted some conversation starter questions on IBD pages on Facebook. I have taken all names away from comments for animosity. Follow this link to see responses for the following conversation starters.
This conversation starter was intended to bring light to the experience of fatigue in a sentence or two. This wasn't the most positive post, however, due to the majority of people understand this symptom it was great for everyone to see that they are not alone.
I don't know how I still keep going – the fatigue is the worst bit. It's changed who I am as a person.

Having to explain what brain fog is, and why sleep won't help me feel better. Just because I look okay, doesn't mean I feel okay. One of the hardest symptoms of the disease because you can't take painkillers or prove that it's real to people.

Struggle to give my daughter the attention she deserves, it's an awful feeling x

Worse part is the guilt you feel as a parent some days

It's a never ending nightmare

People don't understand how debilitating it is and they expect you to be able all the time!

Utterly debilitating

Horrific and never eases the only symptom that is relentless

Falling asleep in the shower leaning against the wall

51 today, have to go and lie down for an hour this afternoon as I'm falling asleep on the couch watching TV, luckily I have a fantastic wife who understands.

Telling people you are so tired it's like climbing a mountain just to get up and get showered and they say " oh yeah, god I'm really tired too, I've been at work all day and then went to the gym".

Mate, you have literally NO IDEA what kind of "tired" I'm talking about

Feel like just shooting myself in the face,it's causing serious mental illness,my mind has OCD diagnosed and other issues so my mind is running 100 miles A minute but my body just can't keep up or even remotely do what I want it to do so Iv fallen in to a depressing state

Soul destroying, other peoples reactions, they just don't get it.

Life long

xx

I can get thrown by one small thing… Can't find my socks? Complete and utter shut down. That's what happens when I'm fatigued. Oh… And easily confused and emotional

I'm in remission and fatigue is still a problem so rest when I can ( I'm self employed) x

Feels like I have bricks attached to every joint pulling me down all the time. Just so exhausted and heavy all the time, no matter how much sleep I get! I drove today to the office and had a conversation with peeps (distanced of course) by the time I got home, a wave of exhaustion came over me. Its like you've been awake for days…I hate fatigue….one of the biggest symptoms that really p!ss me off xxx 
The majority of responses for this post were of family members, children, and pets. Although not relating to creativity, this really allowed people in the community to share what means the most to them during a flare. This was a very positive and uplifting conversation starter.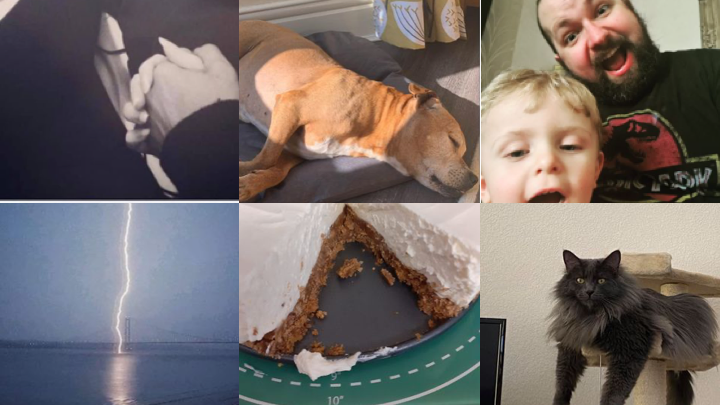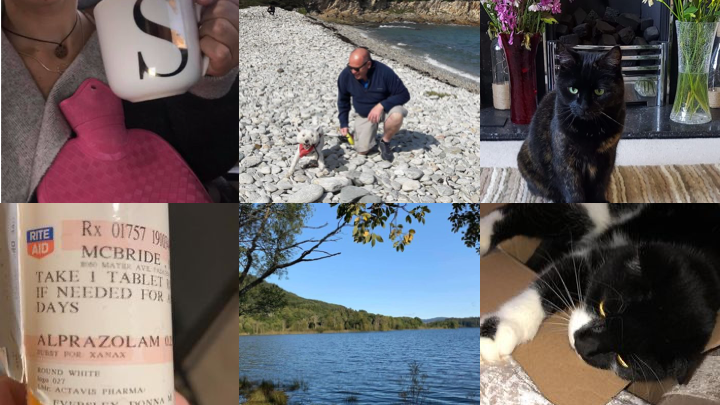 Adult colouring mainly. Anything arts and crafts (paper crafting, jewellery making)

Messing with classic cars

Fine liner drawing is my go to!

Photography and crafts too like baking, colouring anything crafty

Journaling, planner blogging. Gaming

Gaming, adults colouring books, reading

11 cats..FB and work ..no time for hobbies lol x

Writing (and reading!)

Dollar tree and a hot glue gun has been my go to.

I write… Just published a novel… I create art and do a lot of techy stuff for a lot of people which has kept me busy with lockdoen.. I ride a motorbike.. When its working lol! My work could also be classed as a hobby as it is so sporadic and if you dont love what you do you're in the wrong job lol, (and ive been there) but i'm a fisheries scientific advisor..

The outdoors, knife making, trying to learn a new language

Not really a creative person but filling up my free time with gaming, reading and some netflix

I've been an avid letter writer for 30 years and have penpals all over the world.

But I love reading too, Netflix and Amazon Prime have been a go-to for films.

I have an allotment too, but that's been outside the distance allowed to travel for most of the year

Public speaking, diversity and inclusion and I can't stop myself!

Started back work on this today! Mostly painting…some mixed media work and drawing.

I also sing,write music, and write poetry.

Just finished this one, now doing a Santa one.

Gaming, writing, and occasionally painting

Crafting 

Cooking and paper mache

Taught myself about food. I learned how to shop fresh foods and cook from scratch. Learned about food brands, where the ingredients come from and who owns the companies. I want to learn how to can my own foods.

Horseback riding

Drawing

Saxophone and motorbikes. Happy times

Modifying 1/18 scale model cars.

I like to sketch

Mountain biking and trail riding

Flyball with my 2 collies and cross stitch x

Diamond art

I make stuff like this

I sew and do needlefelting

Freehand embroidery

I crochet

Astrophotography

I'm not at all creative. SO wish I was! I am always jealous of people who create lovely things lol xx

Dressmaking, patchwork and other sewing, knitting, clay work, mixed media, beading and jewellery making, felting, decoupage and paper craft, wreath making, drawing, gilding, glass painting. I also bake and decorate cakes. Being creative is my coping mechanism!

I play guitar and sing

Guitar, singing, poetry & photography…though thats on the back-burner at the moment!

I`m a (albeit novice!) writer

My motorbikes!!!! Haha

Cakes

Sketching, crafting, baking, adult coluring

Does playing games count as a hobbies?